Arda Marred Update: Updates now available as separate downloads
by ardamir —
published

Oct 02, 2012 11:25 PM,
last modified

Aug 02, 2015 09:20 PM
Updates now available as separate downloads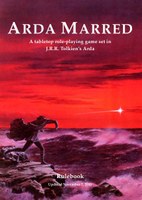 The pages of the Rulebook which have been recently updated, pp. 9-17 and 9-26, are now available also as separate downloads. In addition to the complete Rulebook, we will also release our updates as separate pages from now on.

The new downloads are available in the Downloads section and are listed at

 

http://ardamarred.merp.com/.