Arda Marred Update: Sight
by ardamir —
published

Jun 14, 2013 09:10 AM,
last modified

Aug 03, 2015 04:22 AM
Sight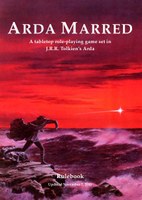 After plenty of number crunching, we have finally nailed down new rules for the Attribute Sight in subsubsection 1.3.1.7 in the Rulebook. The rules are perhaps the most realistic ever devised for this attribute in a tabletop RPG.

To download the updated Rulebook, check out http://ardamarred.merp.com.