Arda Marred Update: Player Character Sheet corrected
by Ardamir —
published

Jul 15, 2012 02:15 AM,
last modified

Aug 02, 2015 08:59 PM
Player Character Sheet corrected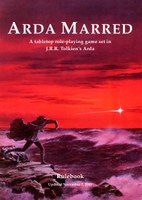 A few things in the Arda Marred Player Character Sheet have been corrected: DB has been changed to DCQCM, AB to OCQCM, and DaB to DM, in line with the current terms and rules used in Combat.

http://ardamarred.merp.com/
We are aware of the fact that although it is quite practical, the PC Sheet is not very esthetically pleasing, so we intend to do something about that. We are of course always open to suggestions.